← Back
VA2EL- Valoriser les acquis des élus locaux - 2008-2010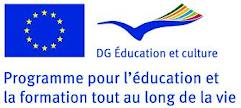 Introduction
In all European countries, new powers and competences have been delegated to local authorities (towns, departements, regions…) in various fields (social, economic, cultural and environmental). Local councillors are quite numerous in Europe. France with 36500 cities has the highest number of local councillors (497208). The role and the missions of local councillors are a moving reality. Willing to be active and involved to one's community is not enough any more. Specialised skills and competences in technical and administrative matters, in entertainment and management, are required to fulfil their tasks. Local councillors often discover in their day to day work, new skills and competences to be acquired. They are learning by doing. Autonomy, competence and responsibilities are very linked raising the question of a status for local councillors in many European countries. It is dealing with continuous training and professional insertion together with the need for a specific accompaniment expressed by local councillors to value the specific knowledge, skills and competences acquired in their elective work.
Local autonomy is a main trend in Europe, with its corollary, the administrative process of decentralisation. New responsibilities depend on local authorities and their elected managers, the local councillors. The professional environment of such local leaders has become more and more complex. Local councillors are demanding that their experience be taken into account to be more efficient for their elective work but also when they have to come back on the labour market. A European portfolio for voluntary managers, meant to identify skills and competences to be used on the labour market, has been chosen for the transfer of innovation as their profile is very similar to those of local councillors. Our VA2EL project will propose a concrete tool and method: an e-portfolio meant to identify the main activities, skills and competences, training to be proposed and action plan on the basis of needs expressed by local councillors. This e-portfolio will take into account the different status of local councillors in Europe and the tasks they have to fulfil in the local authorities of the different countries ; the administrative context is a main issue for the delegation of competences.
I. Scope
Initiated by iriv together with the National Institute for Local Development under the "Lifelong learning" programme (call for proposal 2008), under the Leonardo da Vinci programme, the project is meant to identify, evaluate and validate skills and qualifications acquired by local coucnillors as an informal learning for a professional purpose". Six countries have been selected : France, Austria, Greece, Italy, Lithaunia and Poland. This is a transfer of innovation of former LdV project initiated and directed by Iriv (www.eEuropeassociations.net.) This project is supported by the European programme Leonardo da Vinci.
II. Objectives
The project " Valuing Education and Experience for Local councillors in Europe " (VA2EL) will propose a a portfolio, available through Internet (e-portfolio) for local councillors to help them identify and value the specific skills and competences acquired through their elected experience together with a handbook to use it on the labour market. The e-portfolio will also identify required training to enhance and improve them, and/or will think of a real validation (with a diploma) in the perspective of a professional insertion. Local councillors need a specific accompaniment to value and enhance the formal, non formal and informal learning they are experiencing. The choice of a portfolio for voluntary managers as a basis for the transfer of innovation is explained by the proximity of the tasks to be fulfilled by both local councillors and voluntary managers (pathways between associative functions and elective functions are numerous). The expected impact is to better take into account the experience acquired by local councillors, to underline the required professionnalisation of their activity, and so to enhance recognition of their specific experience on the labour market. The VA2EL project should allow local councillors to value key competences enhanced by the Lisbon strategy: social and civic competences, entrepreneurship and leadership spirit, and digital competence (with the e-portfolio). It will allow an exchange of good practises between local councillors coming from various European colleagues with diverse administrative background (more or less decentralised process)
III. Results
1) National reports on the situation/status of local councillors in the 6 countries together with the needs expressed by local authorities for the training of local councillors
2) A portfolio for local councillors (main activities, skills and competences, training followed/required, action plan)
3) An e-portoflio (digital development of the portfolio for local councillors)
4) A handbook to use the e-portfolio
5) A guide for local councillors and professional councillors (on the labour market) to use and enhance the use of the portfolio
6) National steering committees gathering local councillors and job councillors together with a data bank of associations representative of local authorities
7) A final publication summarising the different situation of local councillors in the Europeancountries, the structure and goal of the portfolio and the added value of the e-portfolio
8) A website of the project - www.va2el.eu
9) A Newsletter- Valuing Education and Experience for Local councillors in Europe (every 4-5 month)
10) Leaflet of the project in the 7 languages
IV. Experimentation
Several sessions of experimentation were organised in France together with the Briton partner in association with the INDL and the iriv (October 2013- May 2014) together with local councillors in Brittany.
V. European networks
VI. French networks
VII. Publications & Presentations
Portfolios
Leaflet
Newsletters
Articles
Research Reports
← Back