← Back
MITEC-Mobilité intersectorielle et transnationale pour l'égalité des chances - 2006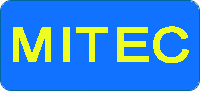 Introduction
Being stranger to the labour may have different meanings: being a volunteer (as this is an unpaid work), being a worker abroad (the experience acquired abroad is not recognised on the national labour market), being a high level sportsperson (generally an unpid activity).
These are different types of unusual workers. Their mobility has both a geographical meaning and an intersectorial meaning. The MITEC proect ams at enhancing equality of chances in different ways : wen/women, workers with an unsual professional experience.
I. Scope
Initiated by iriv with the National Agency for Employment (ANPE), the project is dedicated to volunteers, expatriates and high level sportsperson. The memo "volunteers" together with the experiences and comptences linked to a voluntary experience was inspired by the Vaeb project.
II. Objectives
The project consists in :
identifying and valuing "unusual" competences on the labour market;
ehancing access to Prior Learning
developing a tool for supporting these kinds of unusual professional careers
III. Results
analysis of the 3 profiles : volunteers, expatriates, high level sportspersons
a tool of professional support
examples of success stories
a network of exerts in France
13 steering committees
publications
a website :www.mitec.biz
IV. Experimentation
the tool for professional support is implemented in close partnership with the partners of the project
V. European networks
VI. French networks
VII. Publications & Presentations
Articles
Others
← Back